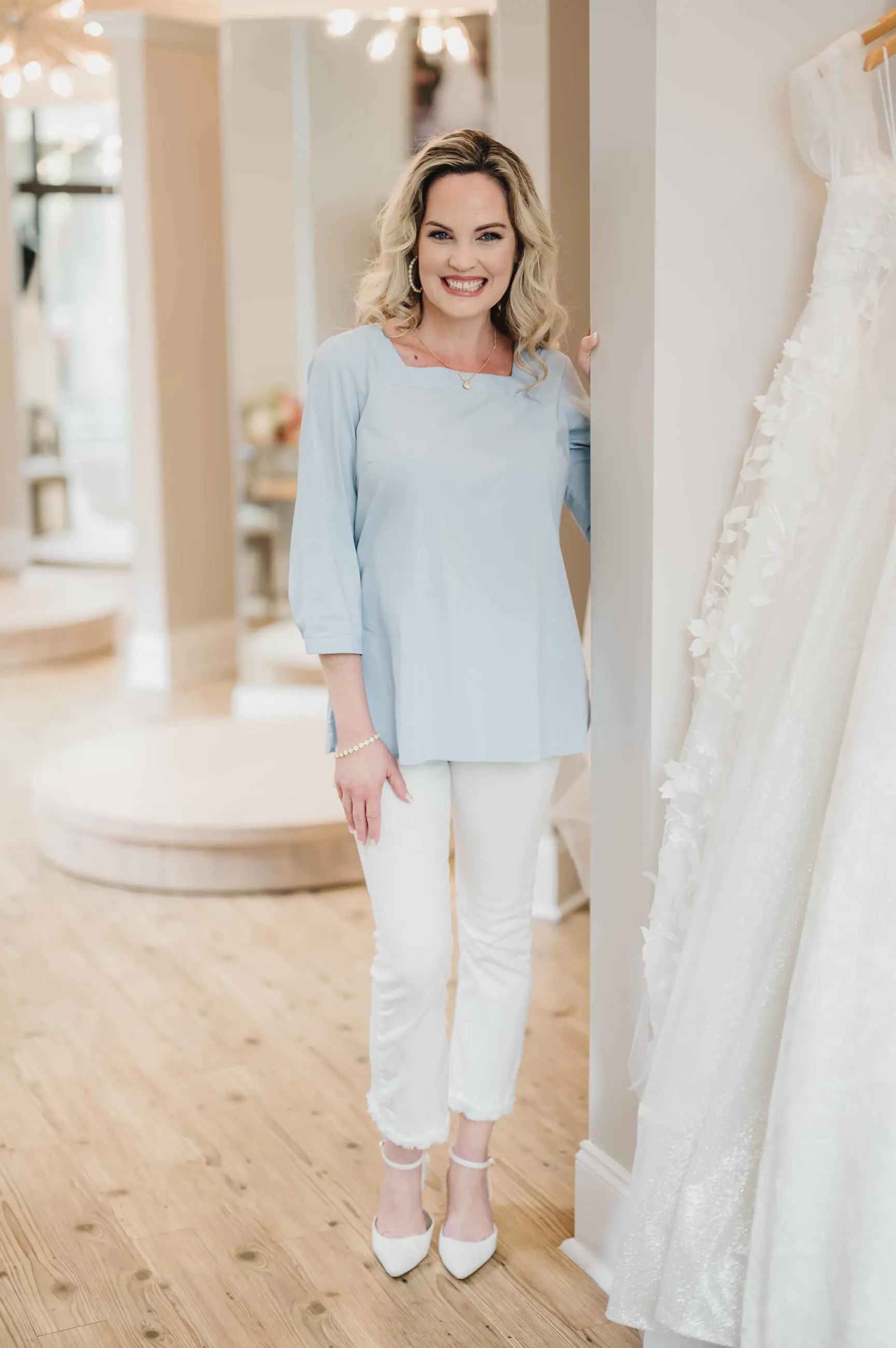 Paige Gillespie
Owner
Raised in South Carolina, Paige Gillespie comes to The Poinsett Bride after a long, successful career in business and finance.

After graduating from the University of South Carolina and then joining a local public accounting firm in 2009, Paige took her expertise in small business matters and entrepreneurial drive and decided to apply them practically to The Poinsett Bride.

A lover of all things retail and fashion, her goal is to make brides' dreams come true—every single time.
Meet our team
Meet The Amazing Ladies I Get To Call My Family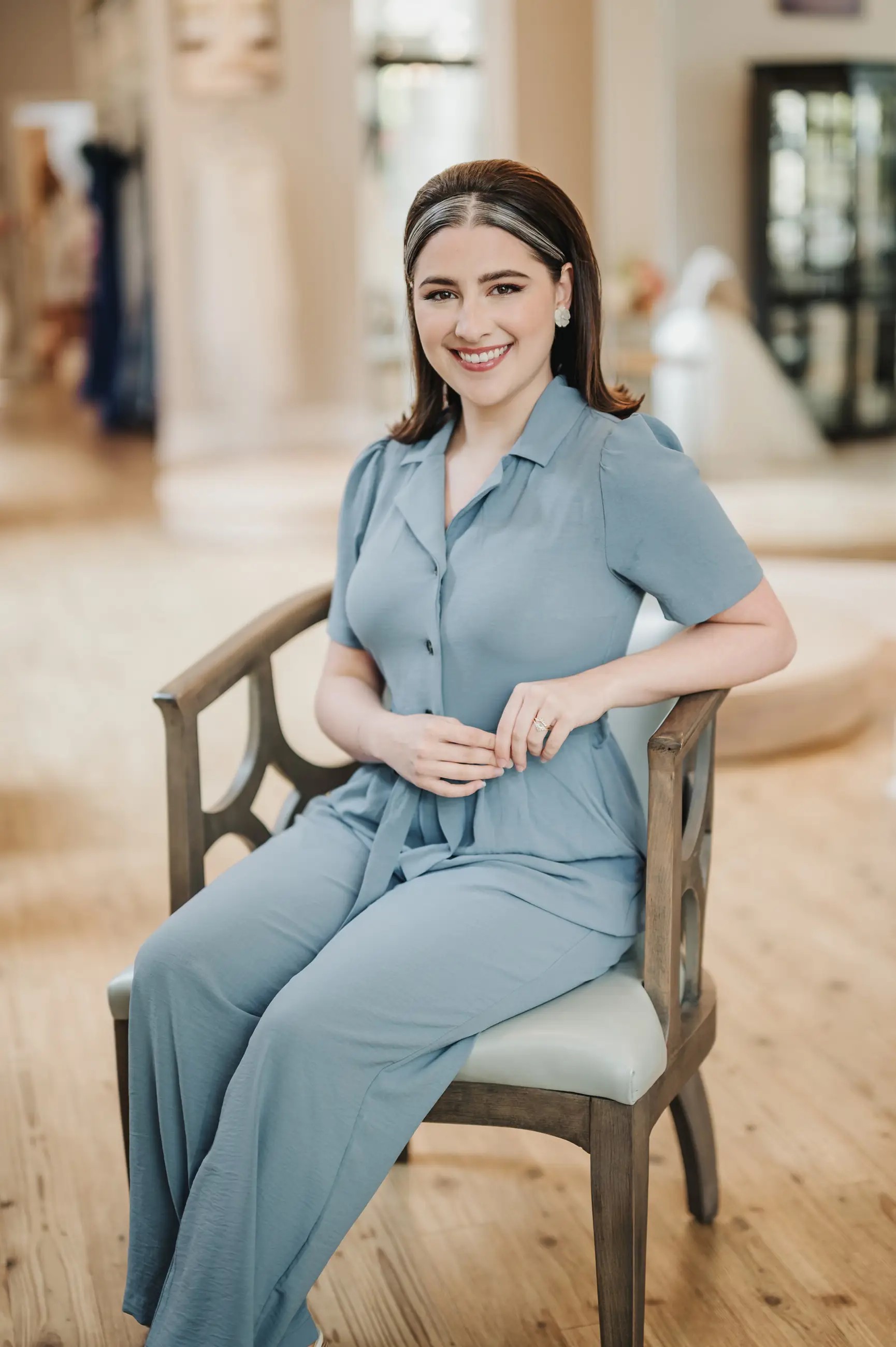 Jessica Pritts
Stylist Manager
Jessica was a part of the pageant world in New Jersey as a child. Then gaining a background in the hair and makeup industry later in life plus following her love of crafting and design. She took a chance at applying to her dream job of a bridal stylist when moving to Greenville from Florida with her fiancé Luke and dog Clark. Now being a stylist at The Poinsett Bride she is getting to pursue her dream of helping brides find their wedding dress. Jessica loves hiking into the mountains with a good book. Jessica may have a fashion side, but she also loves all things nerdy from Star Wars to Harry Potter. When you're with her you'll gain a friend while also finding your dress for your big day.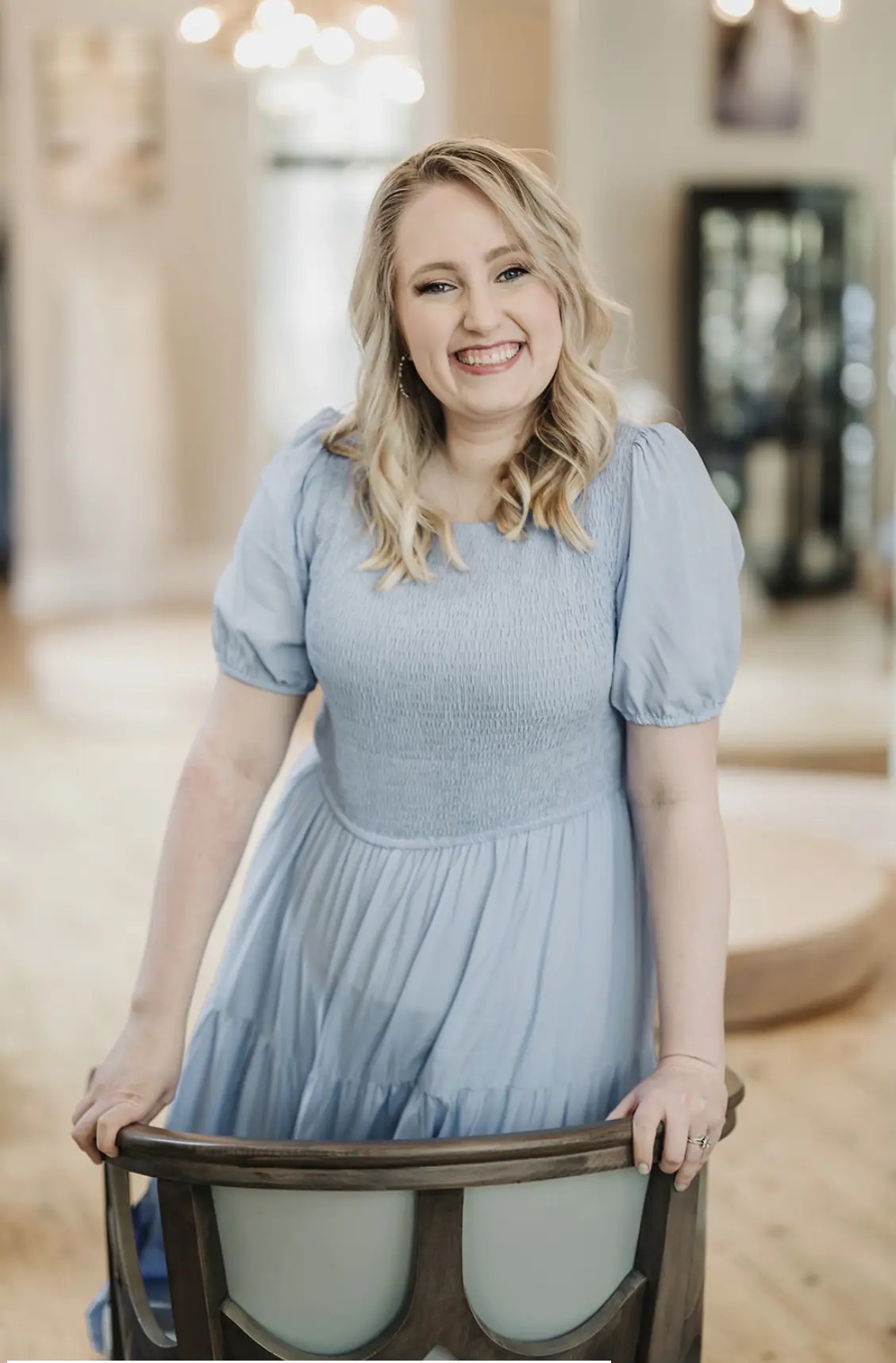 Kellie Shore
Assistant Bridal Manager
Kellie has years of experience in the bridal industry and has helped hundreds of brides find their perfect dress! She has a degree in both psychology and business and understands the financial, practical, and emotional pressures of finding the right dress. With a deep love of crafts, fashion, and planning she loves to find unique ways to bring the vision to life with a fun, stress-free shopping experience!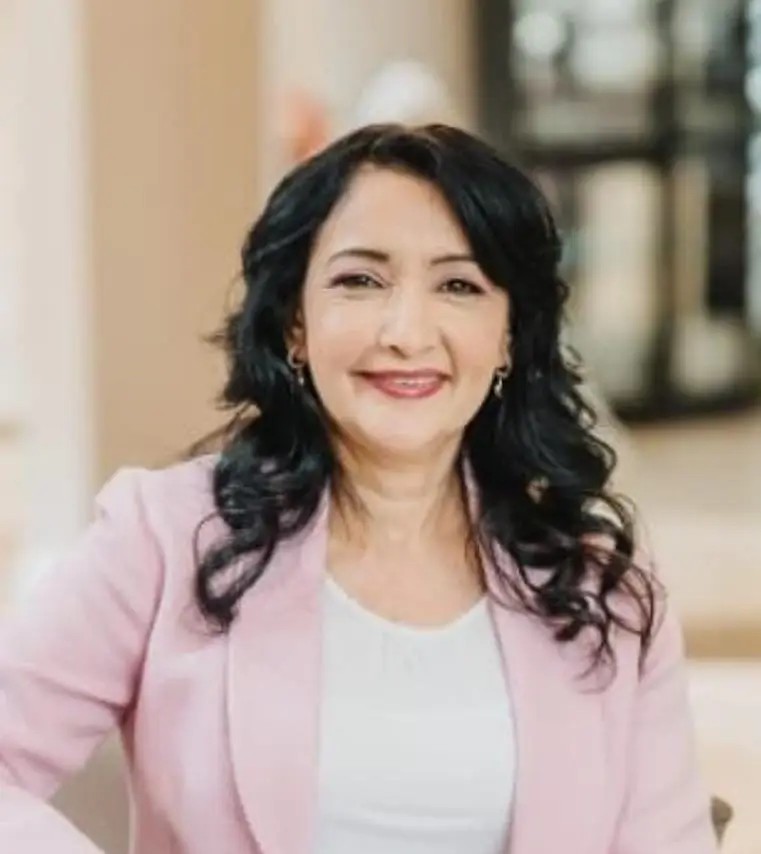 Dorian
Alterations Manager-Designer
Dorian is an incredibly skilled dress designer with 30 years of experience. She loves everything about dresses and sewing. She is happiest when our customers are thrilled with the way they look in their new dress.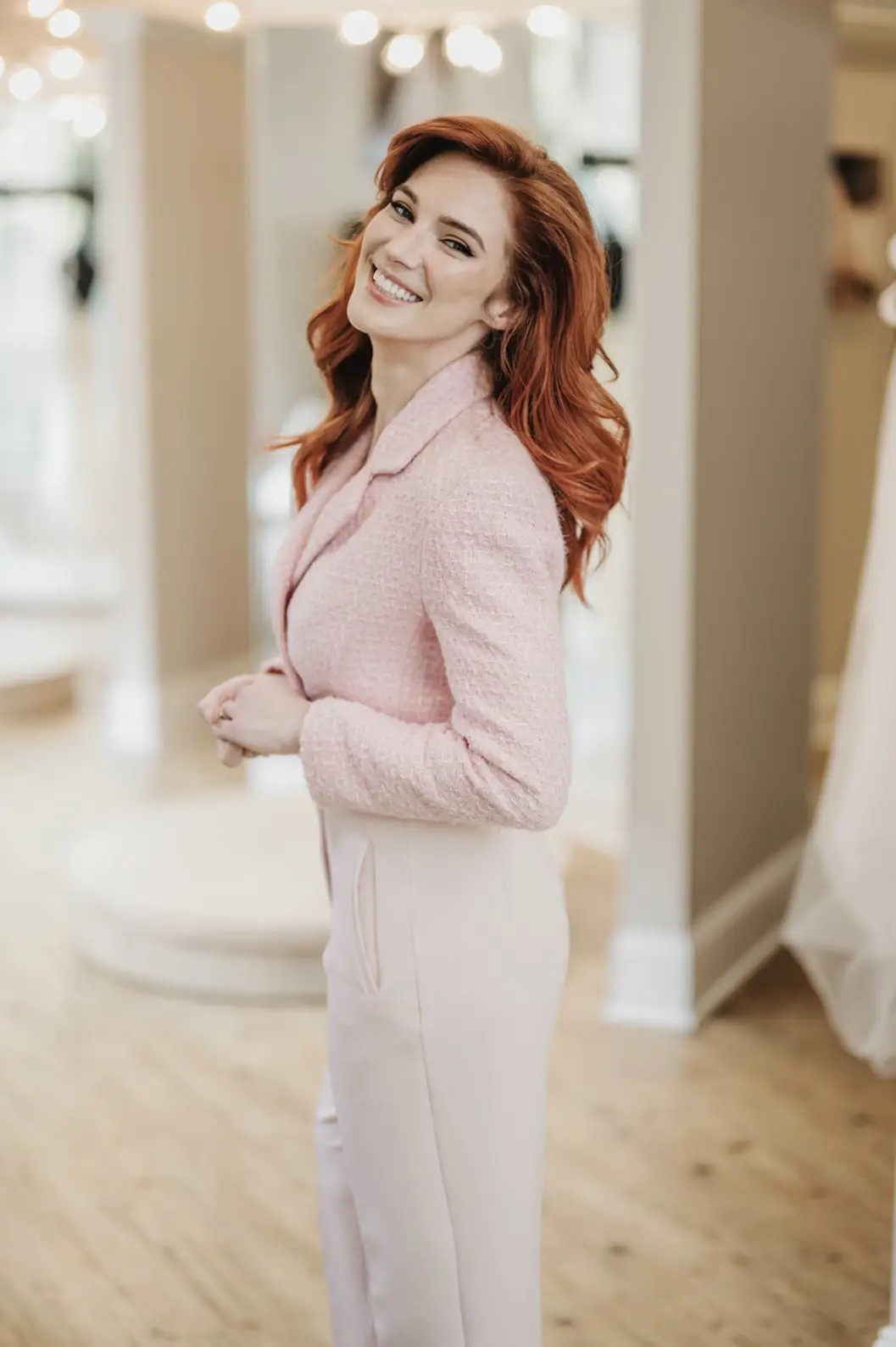 Annilie Kelley
As a second-generation Miami native, Annilie grew up in the fashion industry as a professional model and has graced the pages of Vogue and cosmopolitan. In 2019, she decided to move to Greenville as a perfect place to raise her family.

During the course of her previous career, she was blessed with the opportunity to engage with people from all ages and backgrounds while working with as a skilled on-air talent for a major sports network. She then continued traveling the world as a brand ambassador for a globally renowned watch brand where she led in sales training and marketing. Annilie is also a previous Miss Florida Teen USA and has extensive experience in pageants.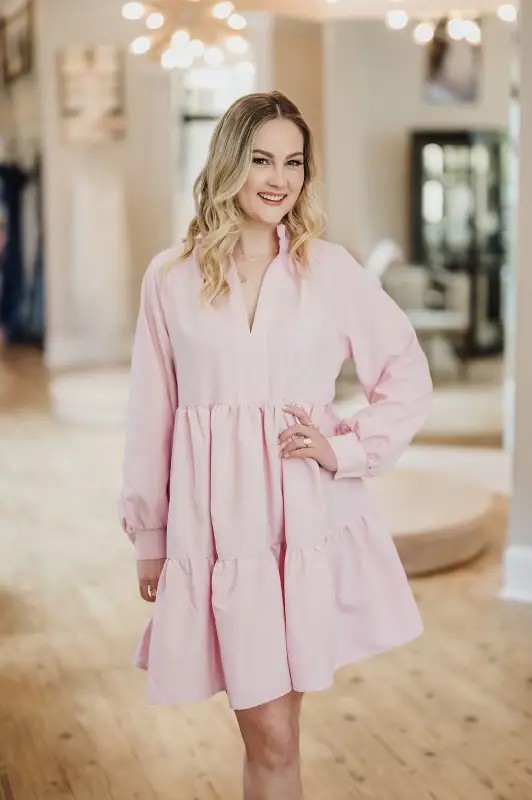 Meagan McGinley
Although Meagan was born in Germany, she was raised in the south so now considers herself a Greenville native and is proud to call Greenville home. Meagan loves all things fashion and bridal so making a career out of helping brides find their dream dress was the easiest "yes" she could say. During her free time, Meagan loves walking downtown with her puppy, jamming out to Taylor Swift, and finding a new brunch spot. Meagan knows how special the moment of finding your perfect dress and cannot wait to be a part of that journey with you!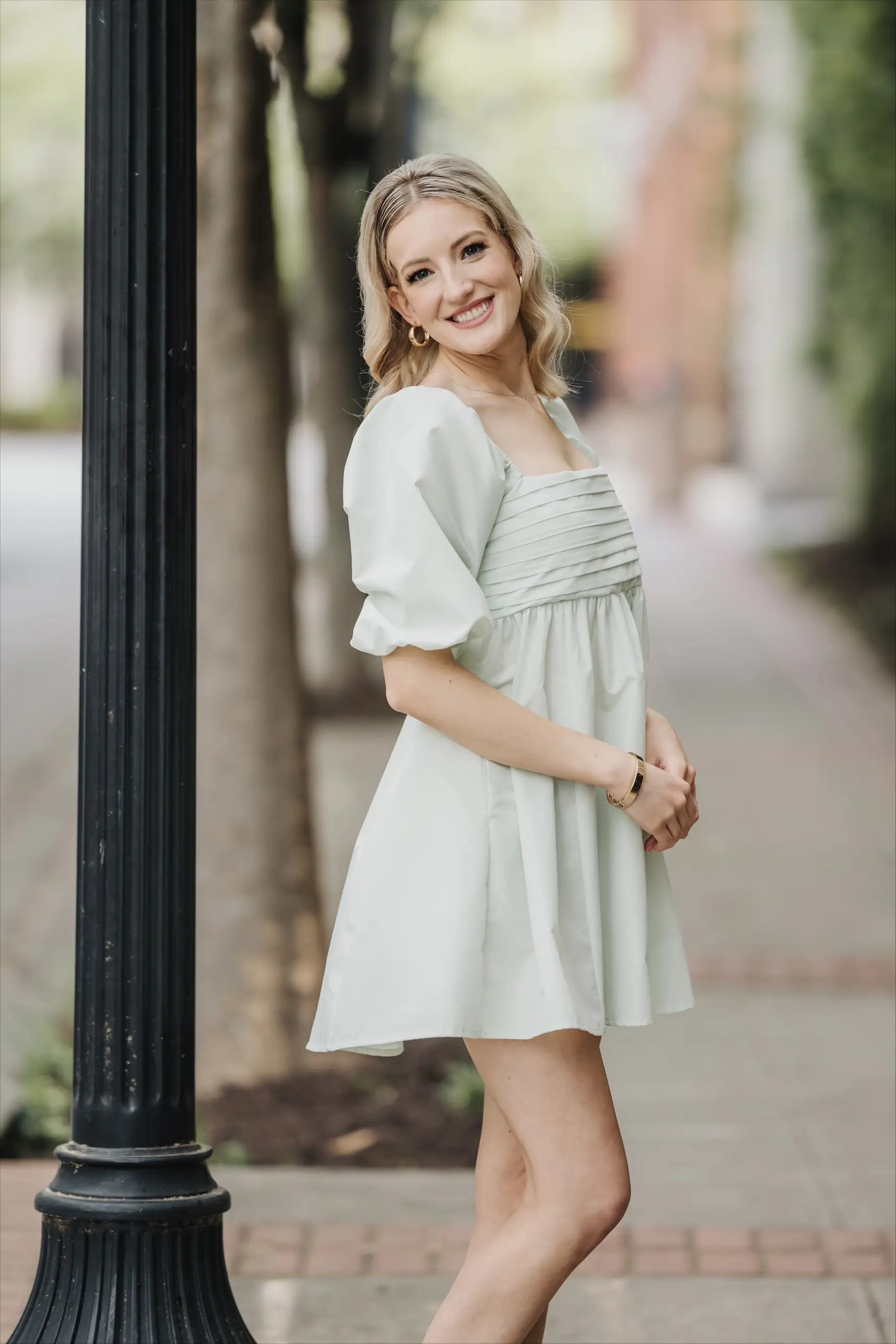 Victoria Hudson
Born and raised in South Carolina, Victoria is a native to Greenville. A true southern belle, she loves all things buttons and pearls.
Victoria's experience as the owner of a local wedding cake bakery drew her into the wedding industry and sparked a love for helping brides make their wedding day absolutely perfect. Now, she applies that passion and dedication at The Poinsett Bride to assist brides in finding their dream gown and build friendships along the way!
When not at the boutique, she is either whipping up new recipes in the kitchen or visiting her best friend, Grandma Hudson.